24/7 SERVICE
Our 24-hour emergency service is offered to all our customers. We take your fire protection very seriously and will respond to your emergency call immediately 365 days a year - around the clock.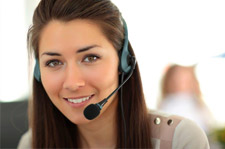 "Your service is always been professional. But your speedy response on a holiday weekend was just amazing."
Phil Parese General Manager
Rizzuto's – West Hartford, CT​
"It was a pleasure doing business with Allstate Fire. They were very professional, efficient, courteous and on time. I would highly recommend them."
Adrian MylesExecutive Chef,
Caribbean Food Concepts – Newington, CT
MET-L-X® CARTRIDGE-OPERATED FIRE EXTINGUISHERS​
MET-L-X is a dry powder composed of a salt base plus a polymer for sealing, and other additives to render it free-flowing and cause heat caking, or crusting. It may be used on sodium, potassium, sodium-potassium alloy, and magnesium fires. In addition, it will control and sometimes extinguish small fires on zirconium and titanium. MET-L-X can be discharged through hose lines and is available in hand portable, wheeled, stationary, and piped system extinguishers ranging from 30 to 2000 pounds.​