Allstate Fire Equipment service technicians are factory trained and certified by the top system manufacturers to design, install, and inspect your fire protection equipment.
Contact us to find a location near you or our customer service department at today
860-793-6900
24/7 SERVICE
Our 24-hour emergency service is offered to all our customers. We take your fire protection very seriously and will respond to your emergency call immediately 365 days a year - around the clock.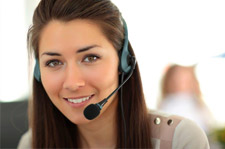 CLEAN AGENT SYSTEM WITH FM200 OR 3M NOVEC 1230​
"Utilizing the industry recognized FM-200 and 3M NOVEC 1230 suppression agents, Janus has developed an affordable pre-engineered clean agent fire suppression system to protect areas with sensitive electrical equipment and valuable data. The modular design incorporates pre-assembled wiring harnesses and keyed locking connectors on all electrical components to assist you in a simple and confident installations."
"Your service is always been professional. But your speedy response on a holiday weekend was just amazing."
Phil Parese General Manager
Rizzuto's – West Hartford, CT​
"It was a pleasure doing business with Allstate Fire. They were very professional, efficient, courteous and on time. I would highly recommend them."
Adrian MylesExecutive Chef,
Caribbean Food Concepts – Newington, CT
3M™ NOVEC™ 1230 FIRE PROTECTION FLUID
3M™ Novec™ 1230 fire protection fluid is a next generation clean agent Halon alternative. It combines outstanding extinguishing performance with an excellent environmental profile. Novec 1230 fire protection fluid has zero ozone depletion potential, a global warming potential of one, a five day atmospheric lifetime, and a large margin of safety for occupied spaces. Novec 1230 fire protection fluid extinguishes fire primarily by removing heat from the fire. It is also electrically non-conductive.
FM-200 SUPPRESSION SYSTEMS
FM-200® is a clean, colorless, and environmentally friendly fire suppression agent that is electrically non-conductive and safe for humans. It extinguishes flames primarily through heat absorption, leaving no residue, thus minimizing downtime after a fire and making FM-200 suppression systems accepted and respected worldwide with over one hundred thousand installations in more than seventy countries.
Computer Rooms
Data Storage Facilities
Telecommunications
Oil & Gas Petrochemical Facilities
Museums
Typical areas of fire protection​
Libraries and Archives
Medical Facilities
Manufacturing Facilities
Storage Areas
Each system consists of the following components and their associated accessories
Agent Storage Components – Storage components consist of the cylinder assembly(s), which contains fluid, and the cylinder bracket(s), which holds the cylinder assembly securely in place.
Agent Fluid Distribution Components – Distribution components consist of the discharge nozzles used to introduce fluid into a protected hazard along with the associated piping system used to connect the nozzles to the cylinder assembly.
Trim Components – Trim components complete the installation of the suppression system and consist of connection fittings, pressure gauge, low-pressure supervisory switch, electric valve actuator, and manual valve actuator.
Slave Arrangement Components – Slave arrangement components consist of the pneumatic valve actuator(s), actuation check valve, vent check, actuation hose, and fittings required for a multiple cylinder (slave) arrangement.​
Supplemental Components – Supplemental components include the discharge pressure switch and manifold check valve. They supplement the core equipment or complete a specific multi-cylinder configuration.
Control Panel – This device monitors the condition of the electric actuator, detectors, warning devices, cylinder pressure, and any manual release and abort stations. All electric or electronic devices must connect to the control panel in order to function.
Detection and Alarm Devices – Detection devices coupled with manual release and abort stations maximize system efficiency while audible and visual alarm devices alert staff of alarm conditions.