24/7 SERVICE
Our 24-hour emergency service is offered to all our customers. We take your fire protection very seriously and will respond to your emergency call immediately 365 days a year - around the clock.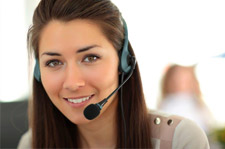 "Your service is always been professional. But your speedy response on a holiday weekend was just amazing."
Phil Parese General Manager
Rizzuto's – West Hartford, CT​
"It was a pleasure doing business with Allstate Fire. They were very professional, efficient, courteous and on time. I would highly recommend them."
Adrian MylesExecutive Chef,
Caribbean Food Concepts – Newington, CT
Designed to fit all types of cooking appliances, hoods and ductwork, the WHDR System features a wet chemical agent that provides Siteer flame knockdown and faster suppression of grease and oil fires, while blanketing the protected area with a foamy layer to cool and prevent fire reflash. On duty around the clock, yet out of sight, the Kidde WHDR System exceeds the requirements of U.L. 300 and offers wider coverage with less hardware than any other system.
Kidde Wet Chemical Systems exceed the UL-300 standard. This new standard is brought about by the evolution of new cooking trends and appliances that operate at higher temperatures. Kidde Systems also comply with NFPA 96 and 17A standards.
Superior wet agent for Siteer flame knockdown and faster fire suppression.
Siteer after-fire cleanup.
Unmatched coverage that uses fewer discharge nozzles and flow points to protect the hazard.
​
KIDDE WHDR WET CHEMICAL FIRE SUPPRESSION SYSTEM INSTALLED ​