To schedule a free consultation and fire protection review, contact us
to find a location near you or call 860-793-6900 and a customer representative will be happy to assist you.​
24/7 SERVICE
Our 24-hour emergency service is offered to all our customers. We take your fire protection very seriously and will respond to your emergency call immediately 365 days a year - around the clock.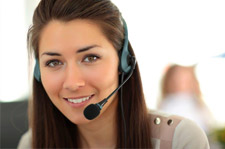 FIRE PROTECTION FOR MANUFACTURERS​
"Your service is always been professional. But your speedy response on a holiday weekend was just amazing."
Phil Parese General Manager
Rizzuto's – West Hartford, CT​
"It was a pleasure doing business with Allstate Fire. They were very professional, efficient, courteous and on time. I would highly recommend them."
Adrian MylesExecutive Chef,
Caribbean Food Concepts – Newington, CT
Lean manufacturing and just-in-time inventory practices make today's manufacturing operations exceptionally intolerant to unplanned outages. Fortunately, as authorized distributors for Ansul, PyroChem, Kidde and Janus fire suppression systems, Allstate Fire Equipment has the resources and access to design and install state of the art fire suppression systems to protect your most critical production machinery.​
U.S. INDUSTRIAL AND MANUFACTURING PROPERTY STRUCTURE FIRES​
U.S. fire departments responded to an estimated average of 10,500 structure fires in industrial and manufacturing properties per year in 2003-2006. These fires caused annual averages of​
Cooking materials including food
9% of fires in these properties extended beyond room of origin
Whether it is a dry chemical system for a hazardous material storage area, a clean agent system for a server room or anything in-between, we have the right fire suppressant agent and system to help you keep your operations humming.​
Estimates are derived from the U.S. Fire Administration National Fire Incident Reporting System (NFIRS) Version 5.0 and NFPA's annual fire department experience survey. ​
29% of the reported structure firesinvolved shop tools and industrial equipment. These fires caused 54% of civilian fire injuries.
The process or manufacturing area or workroom was the leading area of origin (15%) for industrial and manufacturing property fires. Six percent began in machinery rooms or areas.
Source: U.S. Industrial and Manufacturing Properties, Jennifer D. Flynn, NFPA Fire Analysis and Research, Quincy, MA, October 2009.​