24/7 SERVICE
Our 24-hour emergency service is offered to all our customers. We take your fire protection very seriously and will respond to your emergency call immediately 365 days a year - around the clock.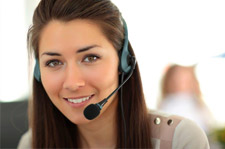 "Your service is always been professional. But your speedy response on a holiday weekend was just amazing."
Phil Parese General Manager
Rizzuto's – West Hartford, CT​
"It was a pleasure doing business with Allstate Fire. They were very professional, efficient, courteous and on time. I would highly recommend them."
Adrian MylesExecutive Chef,
Caribbean Food Concepts – Newington, CT
Many who try to extinguish the fire unknowingly add to the fire, Increasing damage and injuries. Calling the fire department is important – but, regardless how fast the response, the grease fueled flames can Sitely engulf the vent hood and enter the structure of your home.
Did you know…
22% of all home fires are cooking related.
33,000 kitchen fires occur daily.
Fires strike 1 of every 6 kitchens annually.
Home cooking equipment fires cause more than 5,000 reported injuries yearly.
It is estimated that over 12 million home cooking fires go unreported, causing 640,000 injuries annually.
RESIDENTIAL KITCHEN FIRE SUPPRESSION SYSTEMS​ AVAILABLE
Allstate Fire Equipment service technicians are factory trained and certified by the top system manufacturers to design, install, and inspect your fire protection equipment. Contact us to find a location near you or call our customer service department at today (860) 793-6900.​