24/7 SERVICE
Our 24-hour emergency service is offered to all our customers. We take your fire protection very seriously and will respond to your emergency call immediately 365 days a year - around the clock.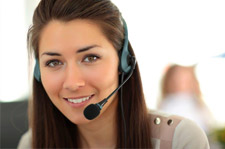 "Your service is always been professional. But your speedy response on a holiday weekend was just amazing."
Phil Parese General Manager
Rizzuto's – West Hartford, CT​
"It was a pleasure doing business with Allstate Fire. They were very professional, efficient, courteous and on time. I would highly recommend them."
Adrian MylesExecutive Chef,
Caribbean Food Concepts – Newington, CT
SENTRY® CARBON DIOXIDE FIRE EXTINGUISHERS​ AVAILABLE
ANSUL® SENTRY® Carbon Dioxide Fire Extinguishers are designed to protect areas where Class B (flammable liquids and gases) or Class C (energized electrical equipment) fires could occur. They may be used indoors where winds and drafts do not affect discharge or where a clean extinguishing agent is required.​
Laboratories
Electronic Equipment
Low Voltage Electrical Equipment
Municipal Fire Departments