Allstate Fire Equipment service technicians are factory trained and certified by the top system manufacturers to design, install, and inspect your fire protection equipment. Contact us to find a location near you or call our customer service department today
860-793-6900
24/7 SERVICE
Our 24-hour emergency service is offered to all our customers. We take your fire protection very seriously and will respond to your emergency call immediately 365 days a year - around the clock.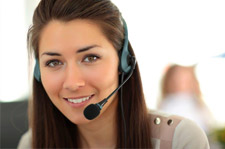 FIRE EQUIPMENT SERVICE & INSPECTION

"Your service is always been professional. But your speedy response on a holiday weekend was just amazing."
Phil Parese General Manager
Rizzuto's – West Hartford, CT​
"It was a pleasure doing business with Allstate Fire. They were very professional, efficient, courteous and on time. I would highly recommend them."
Adrian MylesExecutive Chef,
Caribbean Food Concepts – Newington, CT
Allstate Fire Equipment has been a long time industry leader dedicated to providing quality fire protection products and services. Our trained and certified staff and a regional network of independently owned and operated offices brings expertise directly to your door. Allstate Fire Equipment family of companies has built its reputation on providing superior customer service. We specialize in the testing and maintenance of a variety of fire suppression equipment and systems.
Routine, periodic inspection and maintenance is the best defense against system malfunctions so that you may continue to operate your business safely and efficiently. AFE offers complete inspection and maintenance services for fire extinguishers, kitchen hood fire suppression, fire alarms, emergency and exit lighting, and a variety of special hazard fire suppression systems.​
COMMERCIAL KITCHEN FIRE
SUPPRESSION SYSTEM INSPECTIONS
Kitchen conditions require specific fire suppression. Allstate Fire Equipment experts have the highest certification and have all the appropriate manufacturer's training needed. Allstate Fire Equipment is the only company you need to inspect, service, or upgrade your present systems or install the most appropriate kitchen system for you business without interruption.
To maintain a kitchen systems UL300 listing and current code requirements, your automatic fire suppression system must be inspected on a semi-annual basis by a licensed company.
FIRE EXTINGUISHER INSPECTIONS
Portable Fire Extinguishers are your first line of defense in the event of a fire emergency. NFPA 10 states that all fire extinguishers must be fully charged and ready for immediate use. This includes monthly inspections, annual tag inspection, and periodic testing and maintenance.
Allstate Fire Equipment technicians are trained to ensure your fire extinguishers are in compliance with NFPA 10. Multi-Purpose or ABC, and Regular Dry Chemical portable fire extinguishers are the most widely used extinguishers. Our technicians are equipped to recharge, repair, and complete a 6-yr Maintenance on your extinguishers while at your facility. In the event a fire extinguisher is removed from service for maintenance or recharge, we will replace it with a fire extinguisher suitable for the type of hazard.
Allstate Fire Equipment can also assist you with the purchase and installation of new Portable Fire Extinguishers. All inspections are handled by Allstate Fire Equipment, we do not use subcontractors.


EMERGENCY & EXIT
LIGHTING INSPECTIONS
A functional test shall be conducted on every required emergency lighting system at 30-day intervals for not less than 30 seconds. An annual test shall be conducted on every required battery-powered emergency lighting system for not less than 1-1/2 hours.
FIRE ALARM INSPECTIONS
By incorporating fire safety equipment into a monitored alarm system, you can ensure a Site response to any fire safety emergency. Combines both the local audible alarms with notifications of the alarm to the Central Monitoring Service which can dispatch the fire department.

INDUSTRIAL DRY CHEMICAL FIRE
SUPPRESSION SYSTEM INSPECTIONS
A trained person who has undergone the instructions necessary to perform the maintenance and recharge service reliably and has the applicable manufacturer's listed installation manual and service bulletins shall service the wet chemical fire-extinguishing system 6 months apart.

CLEAN-AGENT FIRE SUPPRESSION SYSTEM
INSPECTION & MAINTENANCE
Allstate Fire Equipments Clean Agent Fire Suppression Systems are designed to protect the contents of the structure, high-value assets, and business continuity. Utilizing the industry recognized FM-200 and 3M NOVEC 1230 suppression agents, Janus has developed an affordable pre-engineered clean agent fire suppression system to protect areas with sensitive electrical equipment and valuable data.
Allstate Fire Equipment service technicians can help you design, install, service, and test & inspect your Clean Agent Fire Suppression System.