Allstate Fire Equipment service technicians are factory trained and certified by the top system manufacturers to design, install, and inspect your fire protection equipment. contact us to find a location near you or our customer service department at today
860-793-6900
24/7 SERVICE
Our 24-hour emergency service is offered to all our customers. We take your fire protection very seriously and will respond to your emergency call immediately 365 days a year - around the clock.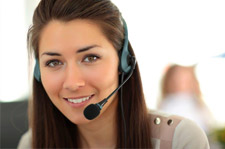 SPECIAL HAZARD FIRE SUPPRESSION
"When it comes to Special Hazard Fire Suppression we do it all, dry chemical for industrial applications & paint spray booths, clean agent applications (waterless) for areas with sensitive electronic equipment and data, as well as other special hazard needs. "Single Source" is why top companies throughout New England depend on Allstate Fire Equipment. Call today and allow our experts the opportunity to provide you with the resources you need to protect your most valuable assets. ​"
Modern automobile fueling areas are designed with high-speed self-service pumps, enabling customers to fuel their vehicles faster than ever before. However, the same modern equipment that makes fueling Site and easy also makes the fueling area more susceptible to fire.​
Utilizing the industry recognized FM-200 and 3M NOVEC 1230 suppression agents, Amerex has developed an affordable pre-engineered clean agent fire suppression system to protect areas with sensitive electrical equipment and valuable data.​
Dry chemical industrial fire suppression systems have been pre-engineered for superior fire protection for industrial hazards like paint spray booths, dip tanks, hazardous material and flammable liquid storage buildings, and paint lockers.​
Stat-X Fixed System Electrical Units are electrically actuated and range in size from units containing 30 grams (covering up to 0.5 m3) up to 2500 grams (covering up to 40 m3). These units are typically tied to conventional fire detection systems and releasing panel.​
Firetrace Fire Suppression Systems provide Cost-Effective, Stand-Alone, Automatic Fire Suppression Systems for your Critical Equipment, Electrical/Technical Systems and various types of enclosures.​

"Your service is always been professional. But your speedy response on a holiday weekend was just amazing."
Phil Parese General Manager
Rizzuto's – West Hartford, CT​
"It was a pleasure doing business with Allstate Fire. They were very professional, efficient, courteous and on time. I would highly recommend them."
Adrian MylesExecutive Chef,
Caribbean Food Concepts – Newington, CT