Allstate Fire Equipment service technicians are factory trained and certified by the top system manufacturers to design, install, and inspect your fire protection equipment. Contact us to find a location near you or our customer service department at today
860-793-6900
24/7 SERVICE
Our 24-hour emergency service is offered to all our customers. We take your fire protection very seriously and will respond to your emergency call immediately 365 days a year - around the clock.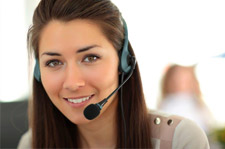 STAT-X FIXED SYSTEM ELECTRICAL UNITS​ FOR CONVENTIONAL FIRE DETECTION SYSTEMS
"Stat-X Fixed System Electrical Units are electrically actuated and range in size from units containing 30 grams (covering up to 0.5 m3) up to 2500 grams (covering up to 40 m3). These units are typically tied to conventional fire detection systems and releasing panel.​"

"Your service is always been professional. But your speedy response on a holiday weekend was just amazing."
Phil Parese General Manager
Rizzuto's – West Hartford, CT​
"It was a pleasure doing business with Allstate Fire. They were very professional, efficient, courteous and on time. I would highly recommend them."
Adrian MylesExecutive Chef,
Caribbean Food Concepts – Newington, CT
Features
Significantly more effective than alternative extinguishing agents.
Zero ozone depletion, zero atmospheric life, and insignificant global warming potential.
Ease of installation — no pressure vessels, piping, or expensive installation manpower.
Very low maintenance.
Provides reliable, cost effective protection for a wide range of fire hazards.
Listed for Class A, B, C fires by UL, ULC, CSIRO, ECB, and many others.
Favorably reviewed by EPA for SNAP listing.
Suitable for enclosed facilities and local applications.
Safe for personnel — non-harmful to personnel at design application rates.
Safe for valuable equipment — will not harm electronic equipment or magnetic media.
Post fire cleanup is minimal — aerosol suspends in air for quick and easy venting after discharge.
Compact — up to a 90% reduction in space and weight requirements.
Applications
Due to their fast response time, low fire extinguishing concentration, and environmental safety, Stat-X fire suppression systems may be used in critical applications across a wide range of industries. Aerosol generators are currently protecting and are suitable for use in:
Telecommunications facilities
Process control rooms
PABX rooms
High value mobile equipment
Marine engine rooms and machinery spaces
Power plants
Small boats
General industrial hazards
Cellular sites and relay towers
Data processing facilities
Flammable liquid storage areas
Turbine and generator enclosures