24/7 SERVICE
Our 24-hour emergency service is offered to all our customers. We take your fire protection very seriously and will respond to your emergency call immediately 365 days a year - around the clock.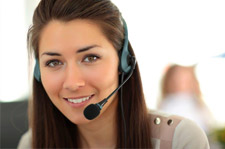 ALLSTATE FIRE EQUIPMENT TESTIMONIALS
I am writing this email as a HUGE THANK YOU, for all that All State Fire has done for Averus.
Within the last year, All State has taken on a large amount of work through Averus. Services that include everything from inspection, service requests, Fire Marshal issues, emergency response, etc. I cannot express how happy we have been with the service quality, efficiency, response times and all that we have asked for and needed.
Today there was a rather large issue resolved for an Averus customer, and we could not have asked for a better execution. The team at All State Fire rocked this repair, and as always has provided service with great performance and dedication.
Averus thanks and appreciates you, for all that you do!
What an awesome group!!
-Danielle Calcari (Averus)
​
"It was my pleasure working with Mark and the Allstate Fire team on this project.
Mark was very informative on bringing this old system on the 5 hoods and PCU back into code for recertification.
Mark was also very good to work with, this location had many challenges and changing scope of work and Mark's constant positive get it done attitude was appreciated."
Jim Ernster
VP of Construction (Smashburger)
​
"All State Fire Equipment has been an Authorized Ansul® Distributor for over 20 years. During this time they have been one of our 5 Star distributors and have achieved and maintained our prestigious Triple Diamond status.
We have received positive customer feedback on their professionalism and workmanship and are proud to have them as part of the Ansul® distributor network."
Ken Kindschi
Territory Manager
​
I'd like to take a minute and thank you & your guys for exceeding our expectations with startup of the 6 Ansul systems on our dining hall project. The level of knowledge and professionalism your guys exhibited was second to none! We look forward to doing business with you again soon!
Scott Martin
Construction Superintendent, PAC Group LLC
​
"Your service is always been professional. But your speedy response on a holiday weekend was just amazing."
Phil Parese
General Manager, Rizzuto's – West Hartford, CT
​
"It was a pleasure doing business with Allstate Fire. They were very professional, efficient, courteous and on time. I would highly recommend them."
Adrian Myles
Executive Chef, Caribbean Food Concepts – Newington, CT
​
"For over 10 years Managed Air Systems has relied on Allstate Fire for our fire protection needs and without question they are one of the best contractors we have ever worked with."
Paul Dowd
President, Managed Air Systems LLC – Bloomfield, CT
​
"All State Fire Equipment does a great job and provides me with personalized service I can count on."
Kevin Glazier
Five Guys Burgers and Fries – Farmington, CT
​
"When our kitchen's fire suppression system was accidentally discharged, the emergency responders from Allstate Fire Equipment had us back up and running Sitely so there was minimal disruption to our patients' meals."
Todd Osowski
Site Manager, Food & Nutrition – Backus Hospital – Norwich, CT
"Their customer service and dedication to our restaurant locations is superb!! Allstate Fire Equipment is a shining star in our vendor line-up and they will have our business for a long time to come."
Michael Hamlin
Hartford Restaurant Group – Hartford, CT
​
"For 15 years, they've always gotten the job done in a timely and professional manner with fair, competitive pricing. Their entire staff is truly a pleasure to do business with, it's a no brainer every time to go with Allstate Fire Equipment."
Tim Hill and Shawn Caron
Northeast Regional Sales office of Captive Aire Systems – Chicopee, MA
​
"The team at Allstate Fire Equipment responds promptly and always completes our work at the agreed price. The entire staff is professional, knowledgeable, and courteous, which makes Allstate an all around excellent company to do business with. We have completed numerous projects with Allstate, both large and small, and the level of service and satisfaction is extraordinary."
David Silverman
Warehouse Store Fixture Co. – Waterbury, CT
​