24/7 SERVICE
Our 24-hour emergency service is offered to all our customers. We take your fire protection very seriously and will respond to your emergency call immediately 365 days a year - around the clock.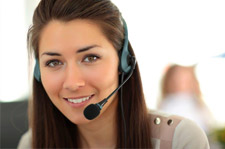 "Your service is always been professional. But your speedy response on a holiday weekend was just amazing."
Phil Parese General Manager
Rizzuto's – West Hartford, CT​
"It was a pleasure doing business with Allstate Fire. They were very professional, efficient, courteous and on time. I would highly recommend them."
Adrian MylesExecutive Chef,
Caribbean Food Concepts – Newington, CT
Automatic Operation
Continuous 24-Hour Protection
Wireless Sonic-Activated Shutoffs Disconnect Gas or Electricity
Audible 106 db Alarm
State-of-the-Art Engineering
Supervised Circuitry
Low-Battery Warning
Auxiliary Output for Security Systems
No Electrician Required
UL listed
​
The Guardian is a state-of-the-art system, which installs in the hood of your range. When a fire erupts, a fire suppressing liquid is released, snuffing out the flames. It also automatically disconnects the electricity or shuts off the gas line so the fire does not re-ignite. These systems are so compact they install in the cupboard above the range.​
Product Description
Quality Guaranteed
The Guardian III is engineered for optimum performance and manufactured under strict quality control practices. Twenty First Century warrants material and workmanship for one (1) full year from date of purchase per its standard limited warranty.
​