24/7 SERVICE
Our 24-hour emergency service is offered to all our customers. We take your fire protection very seriously and will respond to your emergency call immediately 365 days a year - around the clock.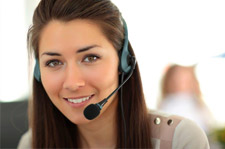 "Your service is always been professional. But your speedy response on a holiday weekend was just amazing."
Phil Parese General Manager
Rizzuto's – West Hartford, CT​
"It was a pleasure doing business with Allstate Fire. They were very professional, efficient, courteous and on time. I would highly recommend them."
Adrian MylesExecutive Chef,
Caribbean Food Concepts – Newington, CT
The Amerex Small Vehicle System (SMVS) is designed specifically for applications involving front engine vehicles such as Para-Transit, Airport Shuttle buses and other small front engine vehicles. The SMVS kit includes all hardware and components required for a complete turn-key Automatic Fire Suppression System. The electronics portion of the system is made up of a Vehicle Operator Display with Manual Release Push Button, a wiring Interface Module, and two Solid State Heat Detectors. The system is continuously supervised by the system panel which can detect and actuate the system even when the vehicle is not in use.