To schedule a free consultation and fire protection review, contact us
to find a location near you or call 860-793-6900 and a customer
representative will be happy to assist you.​
24/7 SERVICE
Our 24-hour emergency service is offered to all our customers. We take your fire protection very seriously and will respond to your emergency call immediately 365 days a year - around the clock.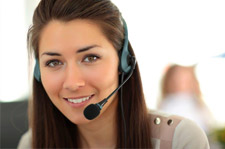 HOSPITAL AND NURSING​ HOME FIRE PROTECTION
"Your service is always been professional. But your speedy response on a holiday weekend was just amazing."
Phil Parese General Manager
Rizzuto's – West Hartford, CT​
"It was a pleasure doing business with Allstate Fire. They were very professional, efficient, courteous and on time. I would highly recommend them."
Adrian MylesExecutive Chef,
Caribbean Food Concepts – Newington, CT
Fire safety is our business. Whether your hospital, nursing home, assisted living or rehabilitation facility requires a new life safety system to meet specific code requirements or your existing systems need upgrading, inspection, testing or service, Allstate Fire Equipment can assist you. Our service technicians are factory trained and certified by the top system manufacturers. Combining all service inspection services required we are easily able to maintain continuity of service and keep you in compliance with ADA, NFPA, IDPH and municipal code requirements.​
With the growing complexity of regulatory requirements and ongoing scrutiny of health care and related facilities, health care administrators need as many worry-free vendors as they can get. This is why they consistently choose Allstate Fire Equipment.​
DEADLIEST HOSPITAL FIRES
IN THE UNITED STATES​
1. Cleveland Clinic (Ohio)
May 15, 1929
125 deaths​
2. St. Anthony Hospital (Illinois)
April 4, 1949
74 deaths​
"A fire at St. Anthony Hospital in Effingham, IL, in 1949, killed 74 people, both patients and staff."​
3. Mercy Hospital, St. Elizabeth's Ward (Iowa)
January 7, 1950
41 deaths​
Deadliest/large-loss fires (NFPA)​