Allstate Fire Equipment service technicians are factory trained and certified by the top system manufacturers to design, install, and inspect your fire protection equipment. Contact us to find a location near you or call our customer service department today
860-793-6900
24/7 SERVICE
Our 24-hour emergency service is offered to all our customers. We take your fire protection very seriously and will respond to your emergency call immediately 365 days a year - around the clock.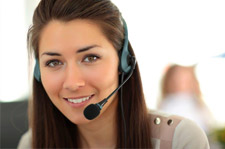 "Our Alarm Division is Fully Trained and Licensed to help with all your Fire Alarm system needs. Including Testing, inspections, installation and service per NFPA72 Fire Alarm codes. We also offer Burglar and Digital Camera system installations to protect your business and/or home and our monitoring service provides you with 24/7, 365 days a year protection.​"
"Your service is always been professional. But your speedy response on a holiday weekend was just amazing."
Phil Parese, General Manager,
Rizzuto's – West Hartford, CT​
"It was a pleasure doing business with Allstate Fire. They were very professional, efficient, courteous and on time. I would highly recommend them."
Adrian Myles, Executive Chef,
Caribbean Food Concepts – Newington, CT
Intrusion Detection
Motion Detectors
Door Contact
Window Contact
Glass Break
Barrier Bars
Siren
Fire Safety
By incorporating fire safety equipment into a monitored alarm system, you can ensure a Site response to any fire safety emergency.
Combines both the local audible alarms with notifications of the alarm to the Central Monitoring Service which can dispatch the fire department.
Smoke Detection
Heat Detection
Carbon Monoxide Detection
Gas Leak Detection
Medical Safety
Medi Pendant 2 way voice
Visonic Personal Emergency
Response System
Linear Medical Alert Pendant
Environmental
Temperature Sensor: A temperature sensor monitors room temperature. This monitoring can prevent pipe freeze ups.
Water Sensor: Water sensors are used to detect basement flooding or hot water tank failures.