24/7 SERVICE
Our 24-hour emergency service is offered to all our customers. We take your fire protection very seriously and will respond to your emergency call immediately 365 days a year - around the clock.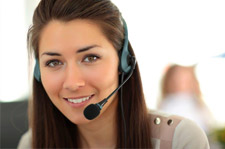 "Your service is always been professional. But your speedy response on a holiday weekend was just amazing."
Phil Parese General Manager
Rizzuto's – West Hartford, CT​
"It was a pleasure doing business with Allstate Fire. They were very professional, efficient, courteous and on time. I would highly recommend them."
Adrian MylesExecutive Chef,
Caribbean Food Concepts – Newington, CT
Amerex Vehicle Fire Suppression Systems may make it easier to obtain insurance and also help you qualify for lower premiums. As the costs of heavy duty vehicles increase, insurance rates escalate accordingly. Many insurance companies have recognized a reduction in claims paid out due to the presence of a fixed vehicle fire suppression system. The Amerex Fire Suppression System will lower your fire risk, which can lower your insurance premiums. The key phrase is "material change of risk." Ask your insurance agent.​
AMEREX VEHICLE FIRE
SUPPRESSION SYSTEMS​